PageContent
Café De Menthe Eau de Parfum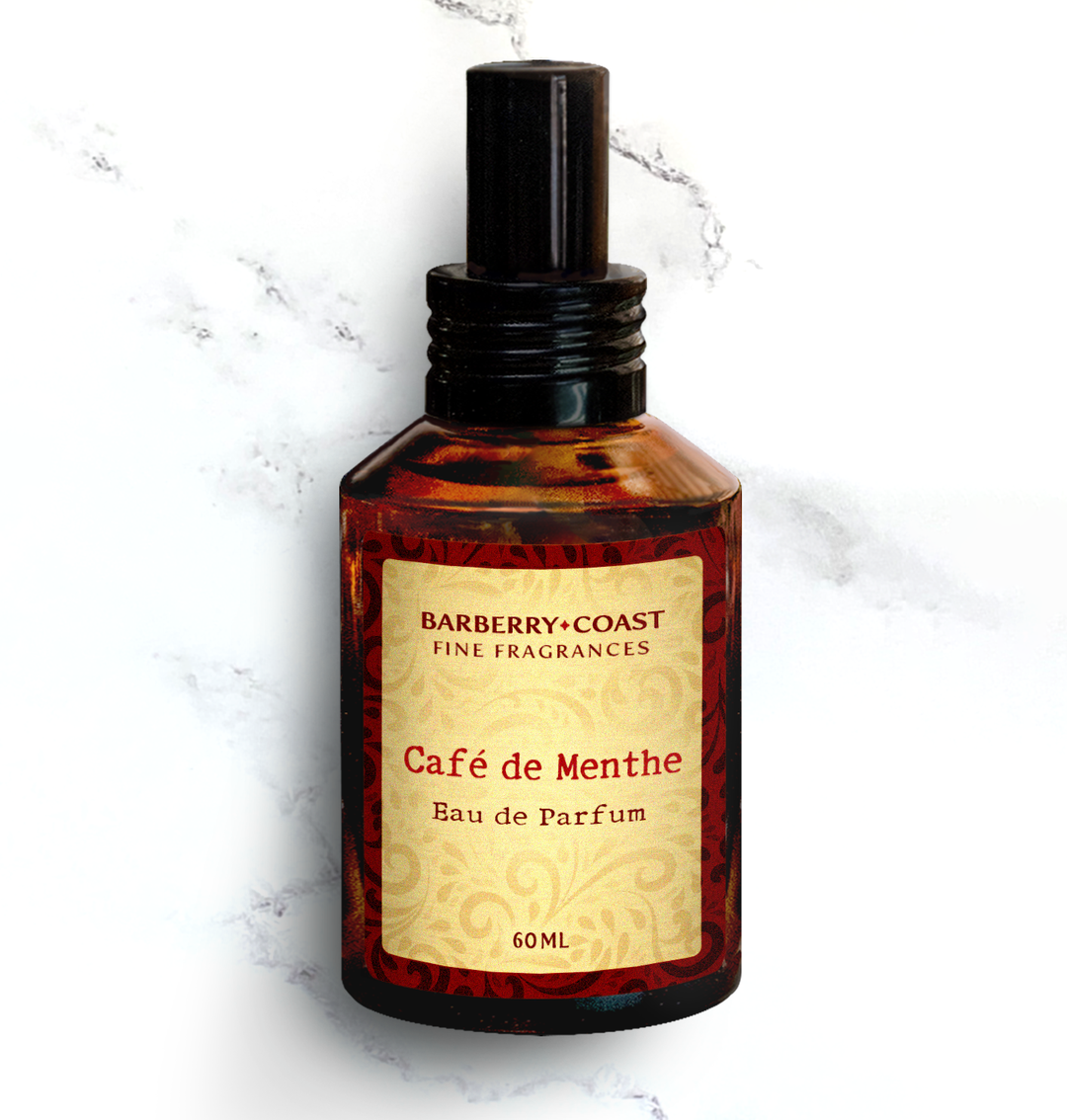 Setting the Mood:  As you take an afternoon stroll, you inhale the crisp, cool air. The wafting fragrance of the neighborhood café beckons you inside, where you are greeted by the sound of soft Christmas jazz and the sight of festive decorations. The door closes behind you, enclosing you in a cozy atmosphere filled with the chatter of friends and the rich aromas of a coffee house.
Fragrance:  With its deeply warm and satisfyingly sweet scent, this winter mint fragrance blends the sensual flavors of chocolate, spicy mint, and roasted coffee with a layer of creamy sweetness. The vanilla bean, crushed peppercorn, incense, dark vetiver, and cedar notes balance and harmonize beautifully, creating a truly enjoyable and indulgent aroma.
Size: 2oz | 60ml
Bottle: Amber Glass Bottle with atomizer sprayer
➡️ Please note: Café De Menthe cologne orders will ship December 19th.
Get a Free Travel Roll-on (10ml) with any purchase of Café De Menthe.
Shop Now - Pay Later
No interest, ever. Get your order shipped now and pay in four easy installments.
We've got a new, stress-free way to pay: Shop Pay Installments.
Start shopping, pay over time.
Simply choose Shop Pay Installments at checkout.
No impact on your credit score, and you'll never pay late fees*.